Recruiting Creatives
 Big agency results with a small agency service.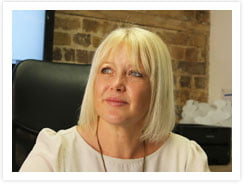 Jo has an enviable reputation in Creative Recruitment, placing candidates in London as well as globally in places as far afield as Amsterdam, Bermuda and Geneva. With 20 years + experience gained in respected creative recruitment agencies, Jo has established solid client relationships and has a huge talent pool at her fingertips. Jo Wade Ltd offers big agency results with a small agency service, so when you brief us you can be confident that you are in safe hands and we will deliver the goods.
– INTEGRITY –
We treat people how we like to be treated ourselves, applying the same moral code in business as we do in our personal lives. Honesty and transparency play a key part in helping us to maintain our first class reputation.
– PARTNERSHIP –
We work hard to build long term relationships, rather than looking to make a quick buck. We encourage open communication in order to understand our candidates aspirations and support the culture and growth of our clients.
– EXPERIENCE –
A wealth of experience in Creative Recruitment covering Design, Advertising, Integrated and Digital vacancies across a variety of industry sectors.  The breadth of our experience enables us to think laterally and see the bigger picture.
– NETWORK –
We offer a far reaching network established over two decades. We don't "pigeon hole" people and present a broad selection of prospects when you are searching for the perfect candidate or job. We have an in-depth understanding of who we represent, making our matching skills second to none.
– PERSONAL APPROACH –
We offer the benefits of a big agency network and industry knowledge, along with the personal touch. Whether you are a candidate or client, we'll take time to get to know you, to understand your  aims, needs; what really makes you tick! One person will manage your requirements from start to finish.
– PRO-ACTIVE –
We aim to exceed your expectations and go the extra mile.  We work pro-actively advising you not only about relevant roles, but also marketing you to companies that may be a good match for you. We have a genuine interest in promoting your company and keeping you informed about market trends.
– SUCCESS –
We pride ourselves on a high retention rate and a long standing relationships with our clients. Some companies have worked with Jo Wade for over 10 years.  Some of Jo's candidates have climbed the career ladder to become clients, and we now enjoy recruiting for them.
– FOCUS –
Whilst our experience is broad, we understand our market and our philosophy is to put forward only the best candidates for the job.  We won't inundate you with irrelevant cvs and will let you know if you need to widen the net.  We provide advice, coaching and feedback based on our market knowledge.
– FUN –
We understand that to do your job well you need to be happy.  We don't take ourselves too seriously and try to make the process as smooth as possible.  We aren't pushy or sales driven and we'll do our best to help you enjoy your job search and the decision making process.